Łazienki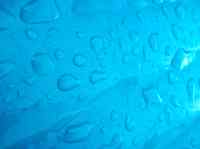 Jeśli dysponujemy w miarę dużymi pomieszczeniami, to łazienki wypadałoby urządzać w ten sposób, aby nie służyły jedynie samej higienie. Takie duże łazienki - pokoje kąpielowe, w których z powodzeniem można umieszczać większe meble łazienkowe, mogą równie dobrze służyć relaksacji po ciężkim dniu i wypoczynkowi. Mogą mieścić nawet trzy osoby jednocześnie.
Dysponując więc odpowiednią powierzchnią powinniśmy dobrać odpowiednie wyposażenie łazienek - dwie umywalki, wannę, kabinę prysznicową, toaletę oraz fotel przy jednoczesnym zachowaniu odpowiednich odległości pomiędzy tymi urządzeniami. Z kolei zbytnie oddalenie ich os sienie nie pozwoli stworzyć przytulnej atmosfery.
Łazienki tego rodzaju można urządzać na powierzchni nieco większej niż 10 metrów kwadratowych - taki metraż pozwoli właśnie na wygospodarowanie kącika wypoczynkowego. Mniejsze pomieszczenia powinny ograniczać ilość umywalek do jednej (większej) oraz być wyposażone jedynie w wannę.
Łazienki, w których będziemy również odpoczywać nie powinny zdecydowanie służyć jako suszarki ani jako pomieszczenia gospodarcze do przechowywania wszystkich środków czystości, wiader, deski do prasowania itp.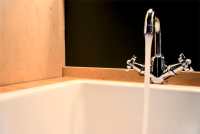 Łazienki nabiorą opisywanego - pokojowego - charakteru, jeśli będą wyposażone w dobrze dobrane meble łazienkowe, ale również w dekoracje typowe dla pokoju mieszkalnego. Powinien się więc znaleźć tutaj sprzęt grający, szafka na książki, czy stolik na gazety. Obowiązkowo należy też wprowadzić do nich rośliny i obrazy.
Na pokoje łazienkowe warto jest adaptować pomieszczenia z oknami. W końcu to przecież światło dzienne najlepiej wpływa na dobre samopoczucie. W połączeniu z kwiatami można w ten sposób łatwiej zbudować nastrój naturalności, może nawet pleneru lub po prostu ogrodu.
Ciekawym rozwiązaniem są łazienki z wyjściem na taras, który zdecydowanie podkreśla akcent wypoczynkowy całego pomieszczenia. Nietrudno chyba sobie wyobrazić jak przyjemne mogą być kąpiele na przemian wodne i słoneczne.